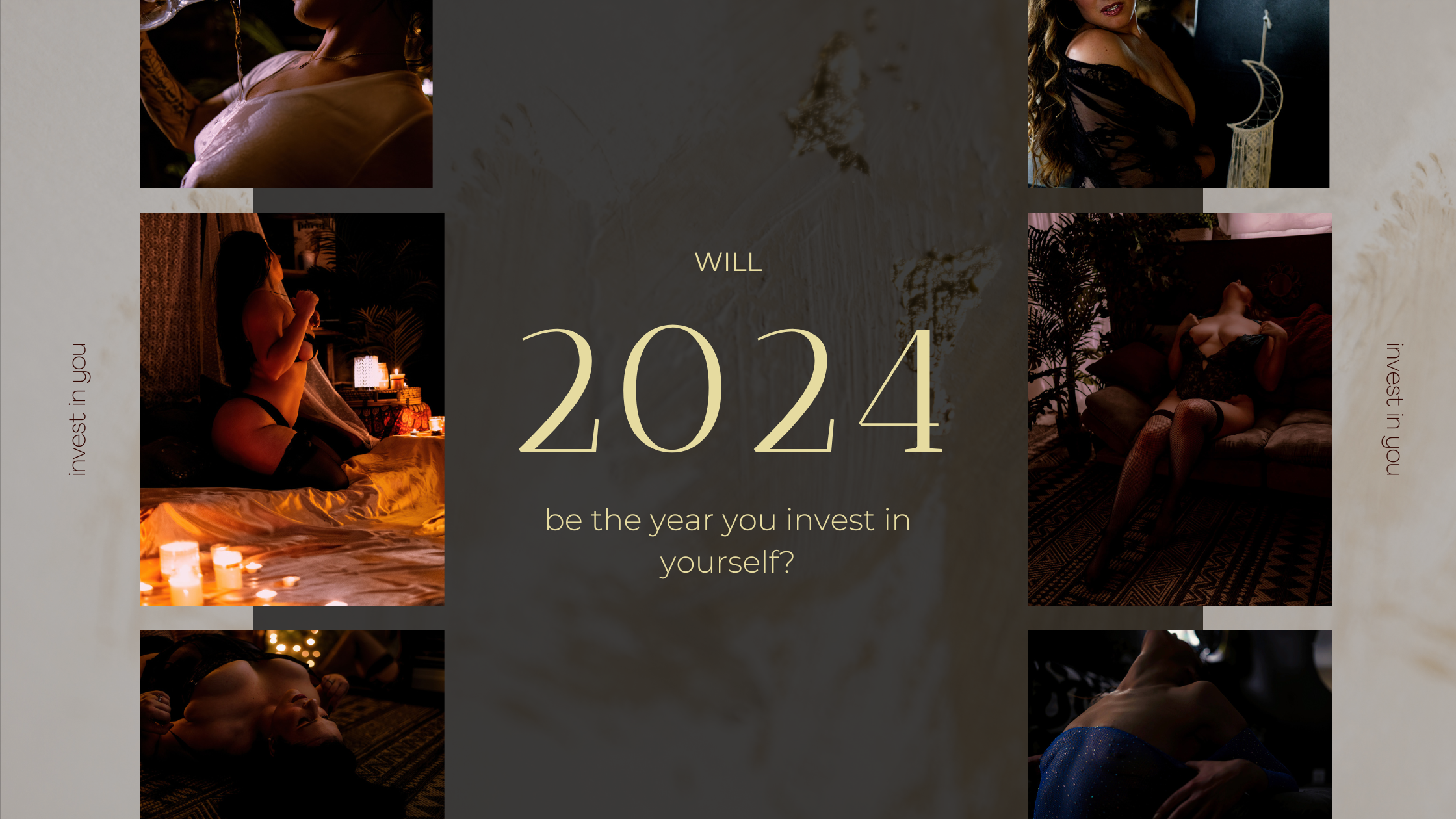 Hey Gorgeous Souls,
As we step closer 2024, let's embark on a journey of self-investment, self-love, and unapologetic confidence! It's time to ask yourself: Will this be the year you put you first?
Picture this: a day filled with laughter, empowerment, and capturing your true essence. This is the magic of boudoir photography—a celebration of your unique beauty and a powerful step towards total body acceptance!
Why Boudoir?
It's not just about photographs; it's about reclaiming your narrative. It's about seeing yourself through a lens that celebrates every curve, every scar, every triumph. It's about embracing your story.
Invest in Yourself
Think about it. We invest in designer bags, rejuvenating facials, and meaningful tattoos—because they reflect our individuality. Your journey towards self-confidence is no different. A boudoir shoot is a tangible, empowering investment in your self-worth and self-care routine.
Body Neutrality: Your Path to Empowerment
Let's talk body neutrality. It's not about loving every inch of yourself every single day. It's about respecting and accepting your body as it is. It's about recognizing that beauty isn't confined to a single mold. It's about being kind to yourself, always.
Capturing Confidence, One Click at a Time
Our boudoir sessions are a celebration of you—at every age, in every stage of motherhood, womanhood, and beyond. Rediscover the fire within, and let it shine through in every photograph. These images aren't just pictures; they're a testament to your strength, your journey, your confidence.
Let's make 2024 the year you embrace the incredible woman you are. Book your boudoir session now and embark on a journey of self-love, confidence, and empowerment. This is your time to shine.