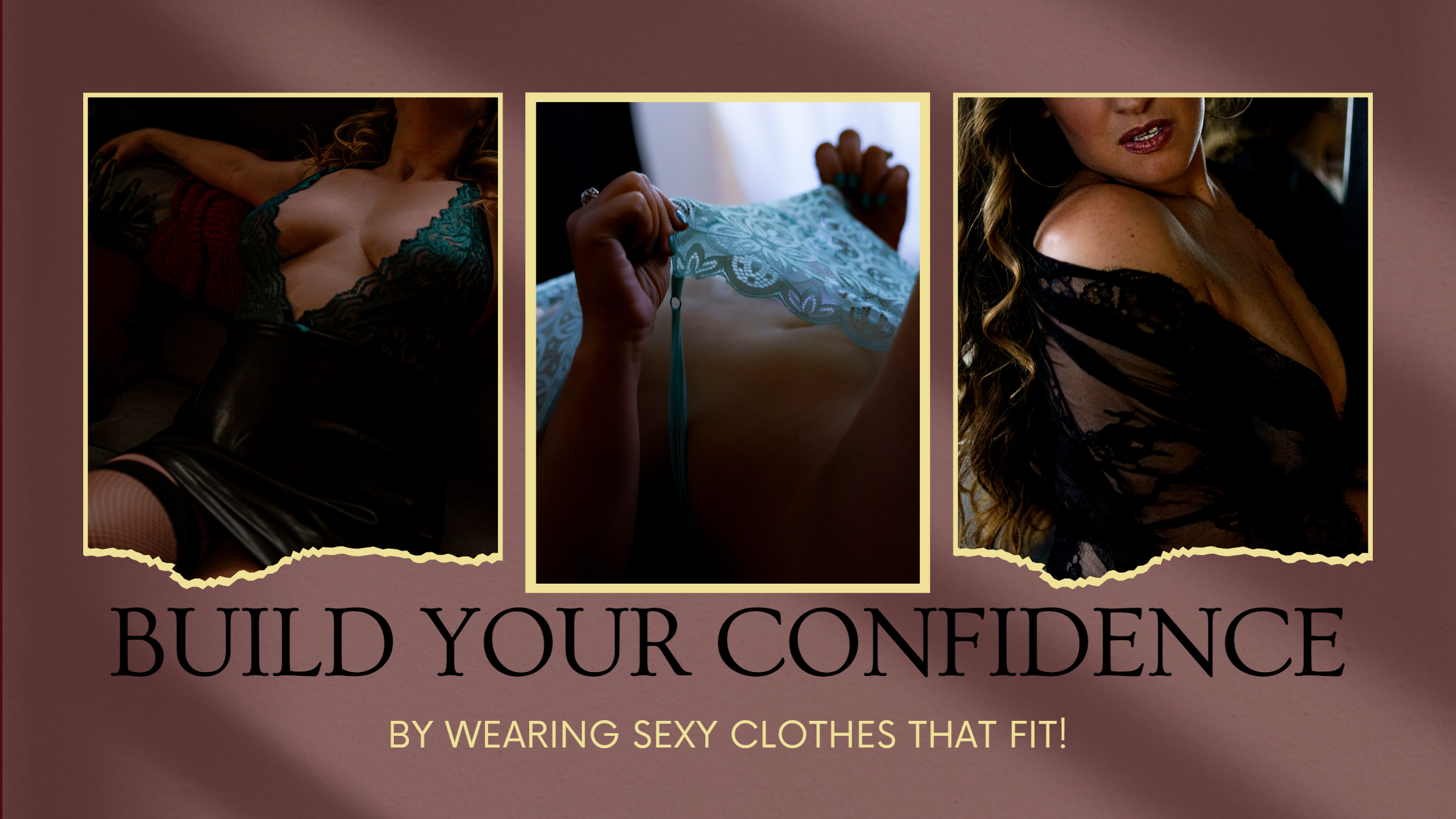 hey sexy!
If you think you need to be a specific size to show some skin or feel sexy in your clothes, think again!
The number one tip I give all my clients when choosing their lingerie is to wear pieces that FIT & Make them feel confident!
If you dont feel confident in your clothes, BUY. NEW. CLOTHES!
So go to the store, try on ALL the bikinis for your upcoming beach days, and pick the ones that make you FEEL like a SEXY BAD ASS BITCH!
If you dont immediately look at it and KNOW it's PERFECT. Move the fuck on and find a different one until the stars align, and you can't stop smiling because you feel THAT fantastic in it!
Purge your closet of everything that doesn't make you go, "Who is that sexy bitch?" then go on a shopping spree & buy things that do.
Once your everyday clothes are set, head to your local lingerie boutique and find some pieces you can wear for yourself!
Not for anyone else.
Once you find the best sets, make sure you wear them as often as you can! Trust me, when you find a good lingerie set that fits you correctly & makes you feel confident, you'll feel like a brand new human!
Although it might take a few tries, babe, let me tell you, you aren't the only one who tries on a million clothes before finding what works for your body type. All bodies are different; therefore, not all clothes look or fit the same. Wear the RIGHT clothes for you, and I promise you will begin to feel more secure in your body.