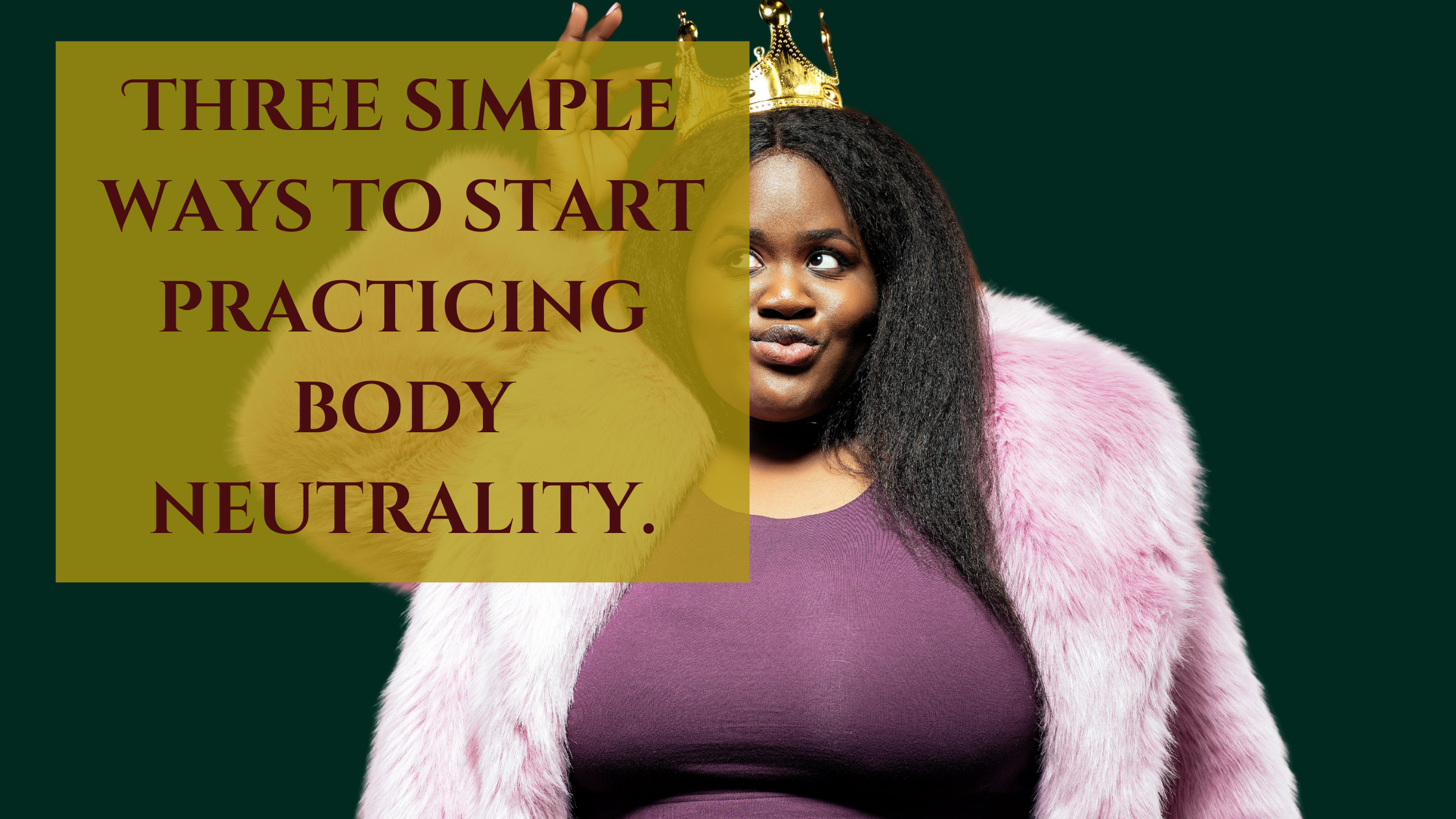 If you are wondering what body neutrality is, I'll give you a brief run down.
Body neutrality promotes neither love nor hate for your body. Instead, it encourages you to appreciate it by recognizing what your body does for you.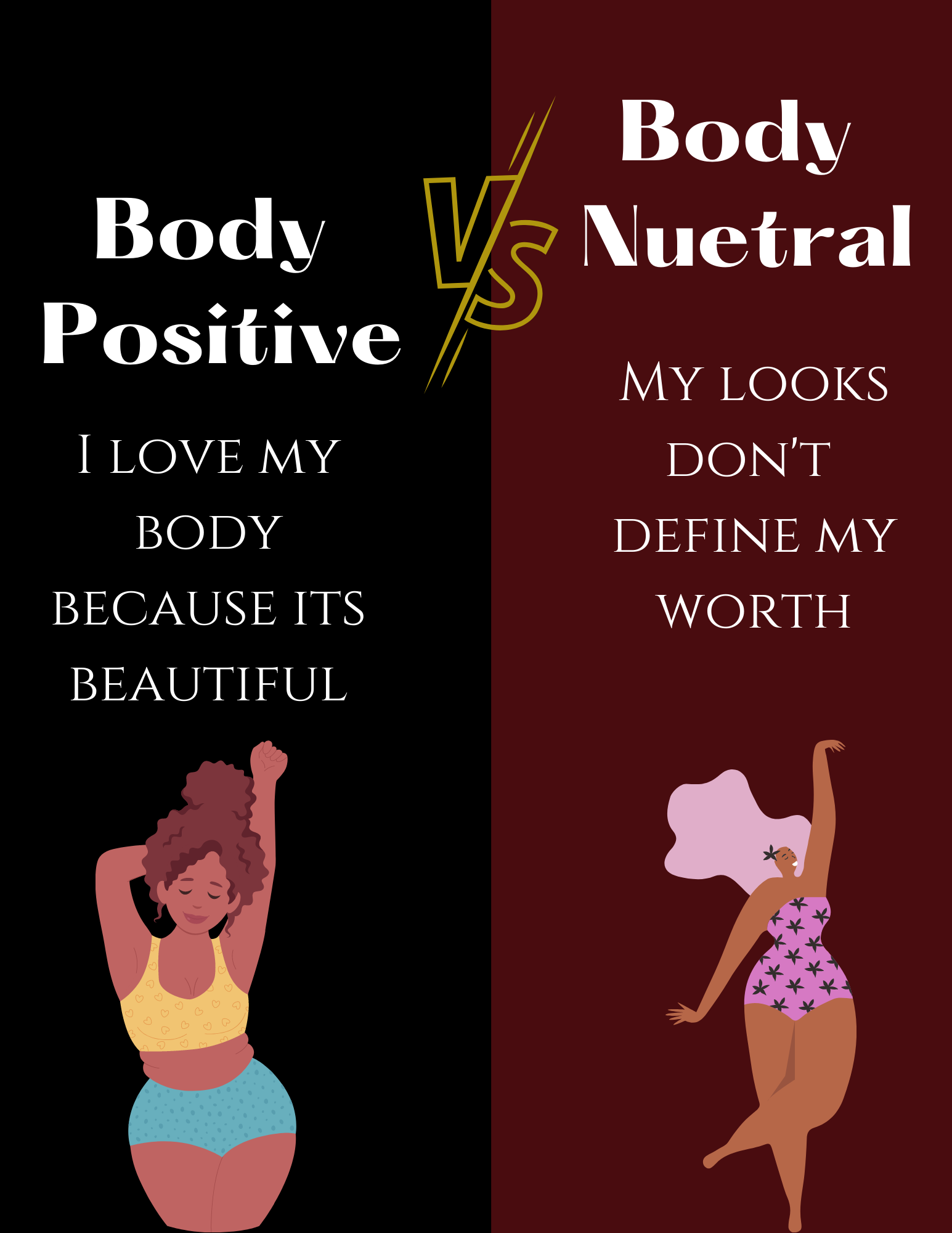 Here are a few simple ways you can begin practicing body neutrality.
ACKNOWLEDGE & MENTALLY BALANCE WHAT YOU THINK ARE THE BEST & WORST THINGS ABOUT YOUR BODY.
Find the things you like about yourself and recognize them, no matter how insignificant or small they may feel to you. "My legs are jacked!" "My boobs are naturally perky" and "I love how creative I am" are just a few examples.
And instead of hiding from the parts of yourself you don't like, face them. Acknowledge them. Maybe your luscious booty needs wider chairs, you aren't tall enough to reach the high cabinets, or you aren't good with numbers. Recognizing these things will help you accept them as a part of your life and understand what is just is instead of being ashamed of them.
Stop eating & then not eating or eating and then feeling guilty about it. No more judging your worth based on your diet. Eat what MAKES YOU FEEL GOOD! So if a big mac doesn't make you feel good, don't get one. If it does, eat that shit up! I love big macs. Eat when you are hungry & stop when you aren't. Have that extra slice of cake if you want it. Listen & trust your body. It is there to protect you.
WEAR COMFORTABLE CLOTHES!
Stop wearing clothes that aren't comfortable. Don't try and squeeze into those jeans just because you can zip them up if you lay on your back and suck in real hard (been there, done that). A big part of hating our bodies comes from the clothes we wear. If we constantly try to fit into clothes that don't fit our bodies, then our brain thinks there must be something wrong. But there isn't. You need to stop trying to get your body to fit your clothes & instead make the clothes fit your body.