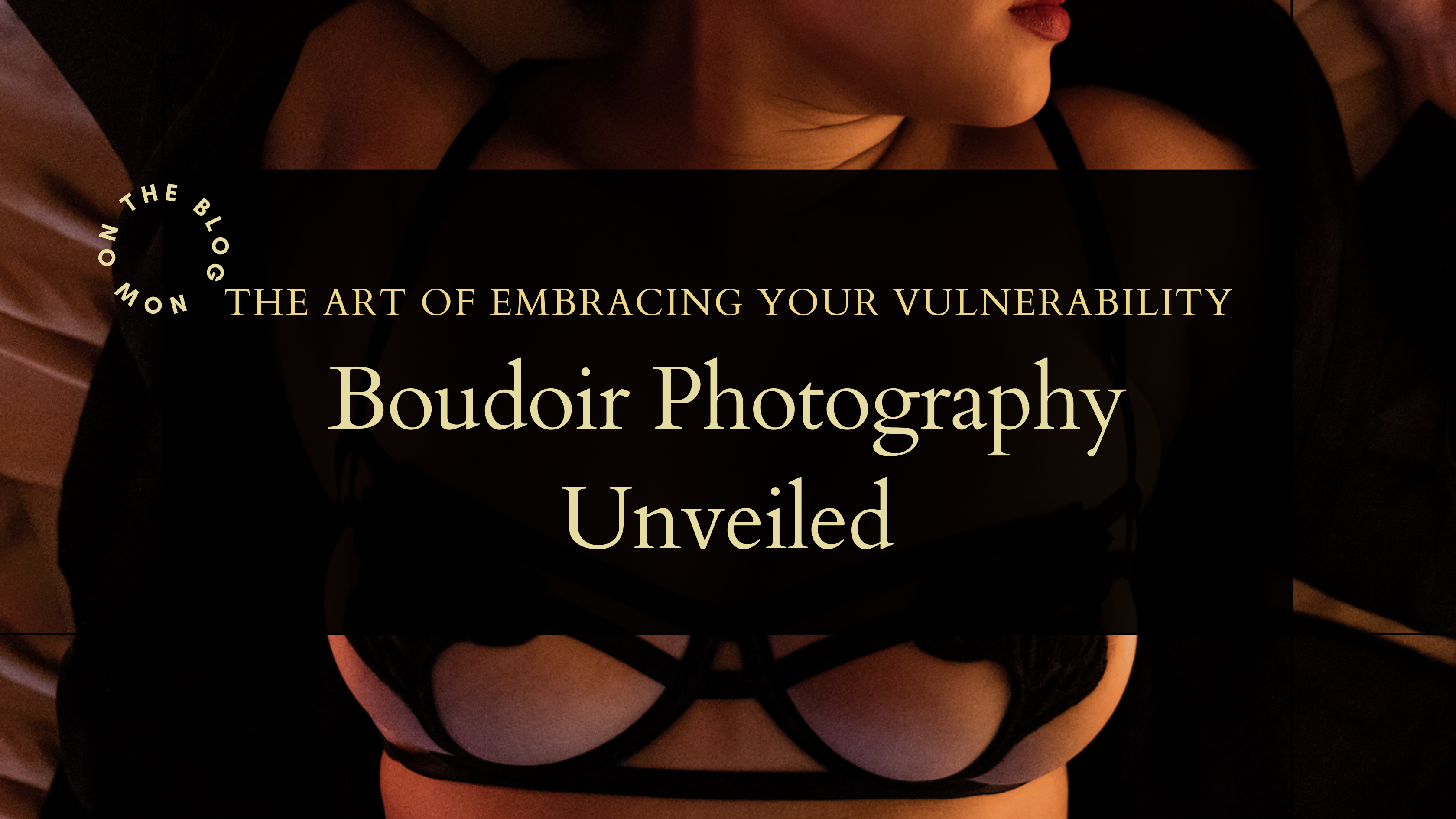 Discover how boudoir photography can empower you to embrace your vulnerability & reveal your inner strength.
In a world that often tells us to hide our vulnerabilities, boudoir photography emerges as a powerful and transformative art form that encourages us to do just the opposite. It's a celebration of authenticity, a journey toward self-love, and a pathway to unveiling the strength within each of us.
Boudoir Photography is A Safe Space for Vulnerability
Boudoir photography sessions are intimate and personal experiences, and many women find themselves initially hesitant due to feelings of vulnerability. However, it's precisely this vulnerability that makes boudoir photography so empowering. It creates a safe space to shed societal expectations and embrace your true self.
Embracing Vulnerability as a strength
In a boudoir photography session, vulnerability is not a weakness; it's a form of courage. It takes strength to reveal your true self, free from self-judgment and external pressures. As Boudoir photographers we are skilled at creating an atmosphere of trust and acceptance, allowing you to express your vulnerability without fear.
Unveiling Your Inner Strength
The magic of boudoir photography lies in its ability to capture your essence, unique beauty, and inner strength. As you shed the layers of doubt and insecurity, you reveal a version of yourself that is both powerful and captivating. The resulting photos serve as a testament to your journey of self-discovery.
Building Confidence Through Vulnerability
The journey of embracing vulnerability through boudoir photography often leads to increased self-confidence. As you see yourself in a new light, you recognize the beauty in your imperfections and the strength in your vulnerability. This newfound confidence can positively impact various aspects of your life.
Boudoir Photography as a Transformative Experience
Boudoir photography is not just about capturing beautiful images; it's about embracing vulnerability as a source of strength. It's a transformative experience that encourages self-acceptance, self-love, and self-empowerment. It's a celebration of you, just as you are.
If you're ready to embark on a journey of self-discovery and empowerment through boudoir photography, contact us! We are here to guide you on this beautiful path towards embracing your vulnerability and unveiling your inner strength.