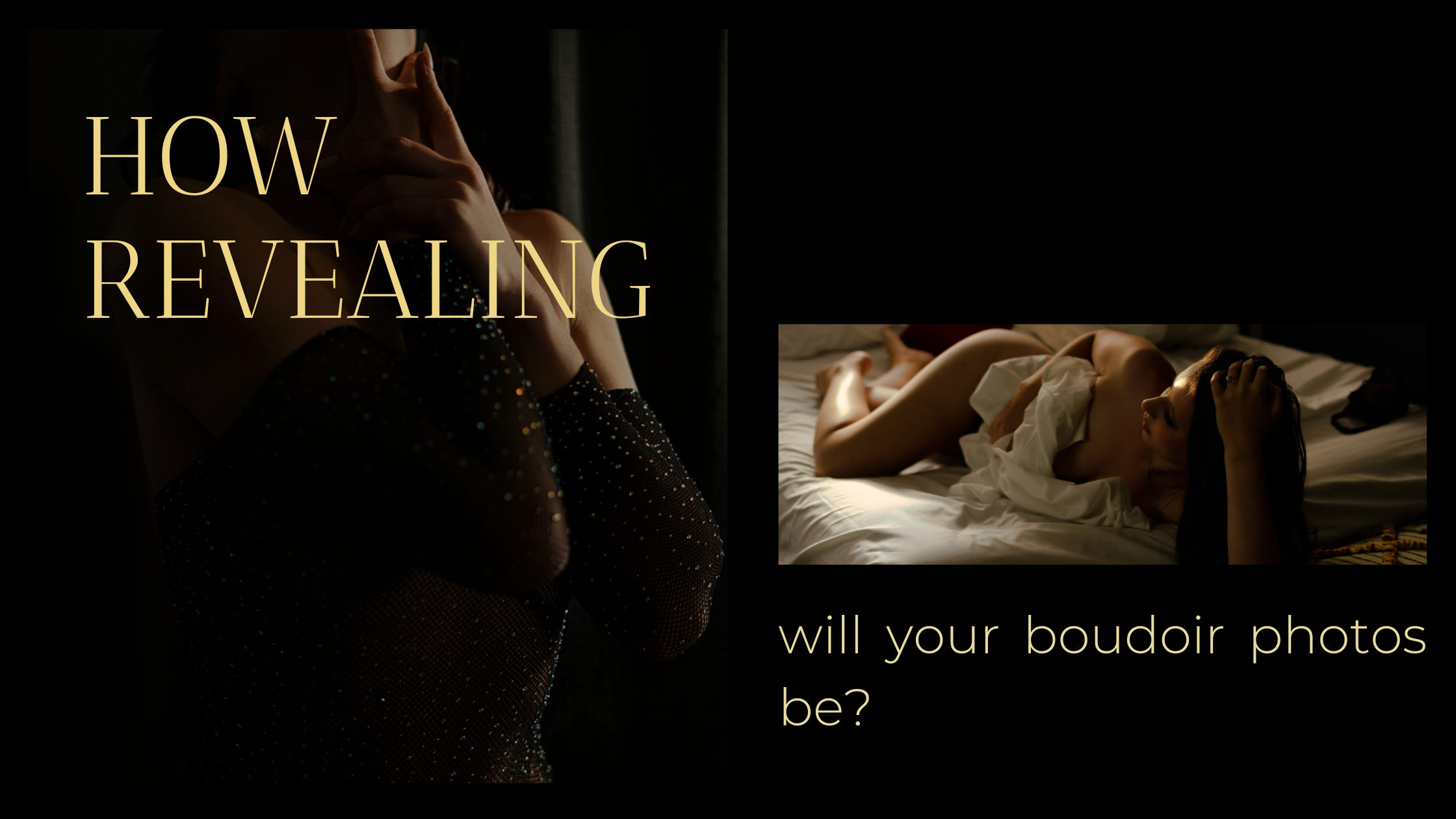 Hello you incredible human!
You're considering a boudoir session, and naturally, questions arise. One of the most common ones: "How revealing will my boudoir photos be?" Let's dive into this, because your comfort and confidence are paramount.
Your Body, Your Choice
First and foremost, this is your journey. Your comfort level guides the entire process. We believe in body neutrality, a celebration of your unique form, whether you're 21, 41, or 61+. Our goal is to empower, not pressure.
The Comfort Check-In
Before your session, we send out a questionnaire. This isn't just about logistics; it's about getting to know you. We want to understand your comfort zones, your preferences, and what makes you feel absolutely fabulous.
We're in the Business of Empowerment
Let's address the spice factor. Some clients want to turn up the heat, while others prefer a more subtle allure. Your session is tailored to your desires. We're experts at creating an environment where you feel amazing, because when you're comfortable, your confidence shines.
Decoding 'Revealing'
"Revealing" means different things to different people. It's about what makes you feel powerful and gorgeous. Whether it's an elegant silhouette or a bold statement, we'll capture it in a way that screams you.
Book Your Empowering Session
2024 could be the year you reclaim your confidence, rediscover your beauty, and celebrate your uniqueness. It's all about you, your choices, and your comfort.